Super-fluffy Hair Like The Supermodels Of The 90s: How To Repeat It?
Do you want to be a bit of the 90s supermodel look? Do you dream of walking into any room with that awe-inspiring hair bounce, rocking an effortless no-fuss style, and perfecting a hippy-chic attitude? Well, it's time for you to step into the limelight and achieve fame, fortune, and fabulousness via your lusciously smooth mane! These days, gaining beautiful bouncy locks is much easier than many would expect. With just some simple tips and tricks tailored for all hair types, in no time at all, you can recreate enviable supermodel blowouts with less stress – yet maximum volume.
How to make such a style?
Wash your hair and dry it with a hair dryer. Lush styling, like any other, is best done on clean and slightly damp, but not wet, hair.
Apply a heat protectant to the entire length of the hair – it will help the hair to endure exposure to hot air. You can use special sprays for basal volume to make the styling lush and last longer.
Divide your hair into sections. Hair stylists advise drawing an imaginary cross parting from the bone behind the ear.
The main secret of styling is the correct location of the comb and hair dryer. However, if you are not a professional and do the styling yourself, getting used to working with two tools is quite difficult. Therefore, the main device for lush home styling is a hair dryer brush, which combines the ability to blow through the entire strand and twist.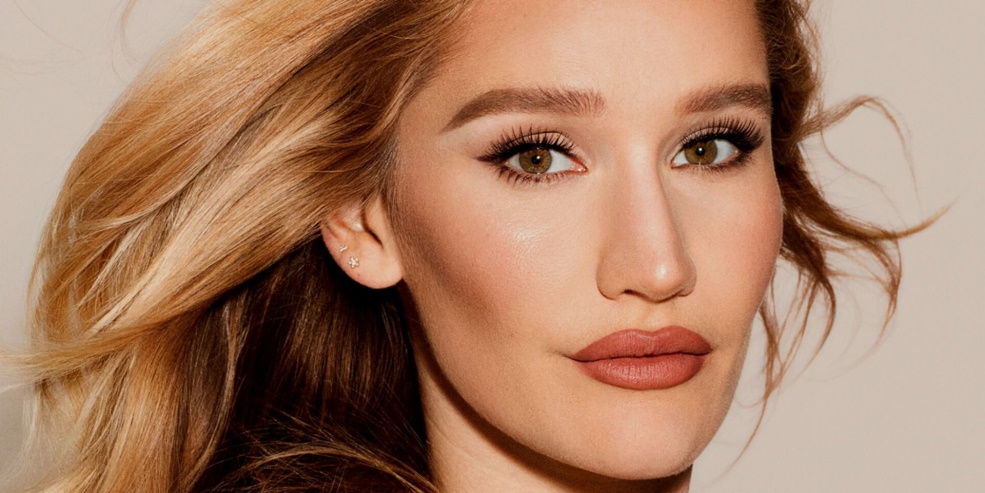 Brush along the strand several times with twisting movements, and in the final, twist the curl as much as possible and linger with a hairdryer for a minute (it is better to choose a gentle temperature).
Fasten the curl to the curlers. For authentic waves in the spirit of the 1990s, it is better to choose large-diameter curlers – from 40 mm. Again, move not inside the styling but twist the strand from the outside.
It is better not to divide the bangs along the parting but to twist it exactly as shown in the films – with one curler in the center.
For the styling to take hold, the curlers should remain on the head as long as possible – some hairstyle lovers even sleep in curlers. But if you don't have a few hours before going out, wait 30 minutes, fluff your hair with your fingers, and fix the style with a strong but flexible hold.
Following these simple steps, you can easily recreate the iconic 90s supermodel look with an enviable hair bounce and shine. Attitude not included! Also, don't forget to apply a good quality conditioner occasionally. It will help keep your hair soft, shiny, and healthy while making sure you are rocking that timeless supermodel look.