How To Add Volume To Your Hair And Not Regret It
Do you dream of having bouncy, luxurious hair? Are you frustrated with flat and lackluster locks that don't stand out from the crowd? Have no fear—with the right techniques and products, you can give your tresses a boost of volume without worrying about making a style mistake. In this blog post, we'll take an in-depth look at how to build your body into your hair with minimal effort and maximum results. So get ready to say goodbye to flat, lifeless hair forever!
Steps to voluminous hair
The first step to creating voluminous hair is to use the right shampoo. Look for a product specifically designed to enhance body and texture, such as one enriched with natural ingredients like wheat protein and rice bran oil. These ingredients will help strengthen your strands while adding fullness and shine. Also, ensure you don't over-shampoo, which can lead to flatness.
Next, after shampooing and conditioning your hair, add a volumizing mousse or spray to the roots. It will help lift and fill your locks without making them stiff or crunchy. If you're looking for extra oomph, try using a volumizing powder. This product is designed to be sprinkled onto the roots and instantly adds texture and body without weighing your hair down.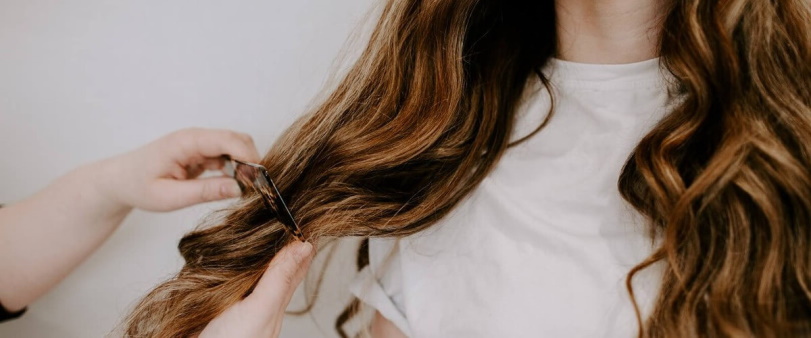 One of the most effective—and easiest—ways to create volume in your hair is using a blow dryer with a round brush. Start at the roots and slowly work downward, gently rolling your hair around the brush to create volume and curl. When you're finished, use some hairspray to keep everything in place.
Lastly, if you want to add more body and texture, try using a curling or flat iron. It is especially helpful for those with straight hair that tends to fall flat. Curl or wave your hair in sections, and then use a styling cream to separate the curls and give them added definition.
What to use to keep your scalp healthy?
As a rule, if you abuse a lot of styling daily, there is a risk of overloading the skin, leading to irritation, flaking, and even an allergic reaction. If you use products with a substantial degree of fixation, you need to use a cleansing shampoo every few days – it will not dry out the skin and remove excess styling from its surface. Once every few weeks, you need to use a hair scrub. It will help your hair stay shiny.
To keep the scalp healthy, you should also use a hair mask. It will nourish and hydrate the skin and help it better absorb all the beneficial components from styling products. Try to use masks with ingredients such as shea butter, avocado, almond, coconut, or jojoba oil for the best results.
By following these steps and using the right products, you can create voluminous hair that looks great every time. So get ready to say goodbye to flat, lifeless locks and hello to bouncy, beautiful hair!