5 Mistakes You Make When Using Powder
Using makeup powder is a great way to set your foundation and even out your skin tone, but if you make mistakes when applying it, you could have a cakey effect or uneven coverage. Unfortunately, even experienced makeup lovers can fall prey to the same issues. To avoid these common pitfalls, here are five mistakes NOT to make when using powder and how to fix them if you do.
Mistake 1: Powdering your face before makeup
Many girls think you need to put powder on your face before makeup. It is not true! If you put powder and makeup on, your face will start to shine. That's because the powder and the makeup don't let your skin breathe. To use powder the right way:
Put on a liquid primer or serum first. It will help keep your face from looking shiny.
Add powder as the last step of your makeup routine.
Do not start with the powder!
Mistake 2: You powder immediately after finishing your makeup
Using powder can make wrinkles or flaws more noticeable. Wait 5-10 minutes after you finish your makeup before putting on powder. Use a soft brush to put the powder on your forehead, nose, and chin. You don't need to use powder on your cheeks if you have already used blush or highlighter.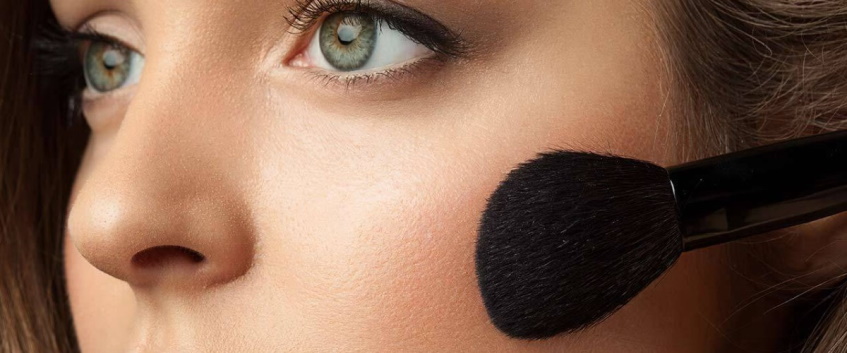 Mistake 3: You don't use the right shade of powder
Your powder should match your skin tone, not be lighter or darker than it. If you use a shade that is too light or too dark, it will show and look unnatural. To find the right color for you, try a few shades at the store before purchasing one.
Mistake 4: Masking oily skin with powder
Before you put on powder to make your face not shiny, you need to get rid of the oil. You can use a matting napkin or paper handkerchiefs. Blot your face until it is not shiny, and then use a little bit of powder. It will last for a few hours and won't clog your pores!
Mistake 5: Not Blending the powder properly
Blending your powder well is important, so there are no harsh lines. Use a brush or sponge, start from the middle of your face, and work in outward circles. It will ensure that the powder is evenly blended on your skin. If you don't have time to blend the powder, try using a tinted primer with a bit of powder. This will give you coverage and skin tone without spending too much time blending!
These are five mistakes not to make when using powder. If you follow these tips, then you should be able to apply your powder like a pro! Remember, using powder is a great way to set your makeup and skin tone, but it doesn't have to be difficult. With the right preparation and technique, you can get beautiful results.